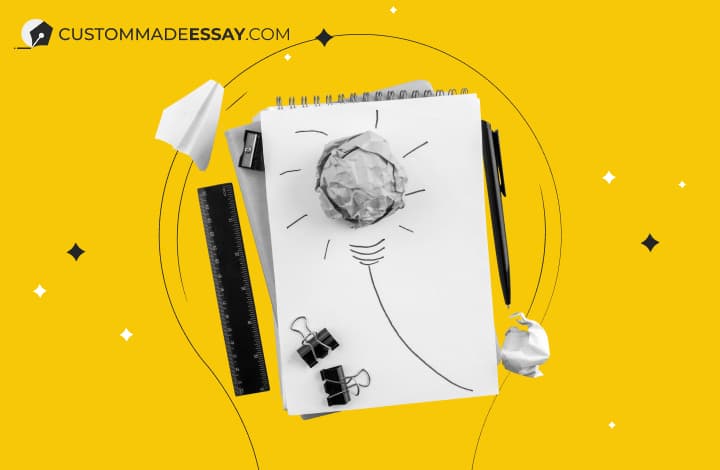 Writing a letter of recommendation for graduate school is not the most common thing but is definitely important. They are one of the crucial factors for a committee to decide whether to accept a person or not. Such a letter aims to draw a positive picture of a candidate and endorse him or her with strong evidence and facts. This application letter should be specific, clear, and properly structured.
Actually, the wrong structure may only harm the applicant because it shows that the author lacks academic skills and thus can't be trusted. Did you know that this recommendation should also consist of an introduction, body paragraphs, and conclusion? Fortunately, it should consist of a single page, so it won't take long.
Below we will discuss how to write a grad school recommendation letter of the highest quality. With our guidelines, you will be able to highlight the best traits of character, provide the necessary evidence, and even boost your own writing skills.
Remember, there are no better specialists than at Custommadeessay because our writers know how to write literally any assignment!
Letter of Recommendation for Grad School: Things to Remember
Writing a recommendation letter for grad school is an extremely responsible process that can influence whether to accept a person. The recommender should be credible and show the admission board whether the candidate is worth their trust.
That is why below, we will discuss how each section of a recommendation letter for grad school should look like. Make notes, and you will never have to worry about writing this challenging but crucial document.
Introduction. You should always begin with a statement of purpose. The best beginning is writing something like 'I am writing in support of [applicant's name]. Then you should highlight several most important features and characteristics of a person that you will later discuss.
Body paragraphs. A personal letter of recommendation for graduate school has a structure similar to a regular essay or report, so there should always be main paragraphs. If you've known the person for quite a while, you will easily find the qualities to discuss. Depending on the size of the program's letter and peculiarities, you may have around 2-3 traits to highlight. Each trait should be discussed in a separate paragraph. It is a common misconception to think that the more qualities – the better. We recommend choosing a few key attributes and backing them with strong examples. Start every paragraph with a topic sentence that indicates the chosen characteristic, and then write a few sentences to support that claim. Finish with an introspection.
Inference. The conclusion is often called the 'so what?' part. Here you should discuss how the features from the body paragraphs can be useful for the admission board. Don't forget to finish your letter by emphasizing how enthusiastic and aspiring the applicant is.
Content is Everything
We always recommend starting with an outline. It is a sort of a table of contents that draws a map for future work. Thus, you'll know which direction to go, and your letter of recommendation will always be smooth and well-structured.
Start with writing down the strongest characteristics of an applicant. If you are really close, you can ask him or her to write down the qualities they think are necessary for the program and which they possess. This may help you to boost memory and find the best traits. Remember that colleges and institutions are in search of goal-oriented, engaged, and hard-working leaders. It's a great starting point, right?
Once the list is ready, add a few sentences with supporting evidence. Give clear examples of situations when the applicant used these skills. After the examples always come analysis. These are a few sentences where you discuss how these traits may help the person to achieve success in the academic and job fields. These sentences are extremely important, so you should do your best to show that the applicant is a great college candidate.
Recommendation Letter Do and Don't
A letter of recommendation acts as a sort of a resume, but instead of a job seeker and a hiring manager, there is a student and a professor of an admission board. That is why coming up with a nice letter with multiple details will significantly influence a person's future career. And below, we will discuss what you should and shouldn't do to make this letter as good as possible and help the candidate stand out.
DO:
Make sure you have enough time and energy to complete the task. In case you lack the time or can't be helpful, it is better to reject the offer. This letter is extremely important for an applicant, so if you agree, take time to make the letter flawless;
Show instead of telling. Include vivid examples and not just inform by enumerating facts;
Be clear and straight to the point;
Take a pause and proofread the letter to make sure that there are no mistakes.
DON'T:
Be wordy. Your letter should be brief and specific without unnecessary details;
Be generic. Avoid including qualities that you could say about any other candidate. Make the letter personalized;
Lie. Be genuine about the traits and examples. The truth always comes out, and you may ruin both the applicant's reputation and your own.
You may be asked to complete a letter for a student from your class, a worker in your company, or a neighbor. It's a huge responsibility, so you should approach the process with seriousness. If you are not sure whether you can write the paper correctly, contact our custom personal statement writing service.
We are a team of experienced writers and editors who have been working on letters of recommendation and other academic assignments for years. And know exactly what you need!